WHO DOES THIS DISCOUNT APPLY TO?
Budget discounts applies for both business and personal use. Discount applies to UM Employees, students (with age restrictions), alumni, and visitors. 
---
Budget Car Reservations Online: Budget Car Rental Weblink
Budget Reservations by Phone: 1-800-462-8343

Budget Discount Code: BCD# S011142
This account number can be applied by itself under the "Offer Codes" section while making a reservation, in conjunction with a Budget Fastbreak personal traveler account, as well as through one of our billing options for business customers.
Rewards that mean business - Enjoy discounted business rates on rentals.
Service that's ready when you are - A dedicated account team is always just a call or click away.
The University of Miami BCD # can also be used for personal travel by employees.
No additional driver fees.
Billing Options.  
| | | | | |
| --- | --- | --- | --- | --- |
| Car Class | Local Daily Rate | Florida Airport Daily Rate | New York Metro Local Daily Rate | Washington, D.C. Daily Rate |
| Subcompact  | $35.00 | $35.00 | $41.00 | $52.00 |
| Compact | $35.00 | $35.00 | $41.00 | $52.00 |
| Intermediate | $37.00 | $37.00 | $43.00 | $54.00 |
| Standard | $39.00 | $39.00 | $45.00 | $56.00 |
| Fullsize 4-Door | $41.00 | $41.00 | $47.00 | $58.00 |
| Minivan | $60.00 | $60.00 | $66.00 | $77.00 |
| Standard SUV | $60.00 | $60.00 | $66.00 | $77.00 |
---
TRUCK RENTAL

Budget Truck Reservations Online: Budget Truck Rental Weblink

Visit the Budget Truck website for the most up-to-date rates and availability.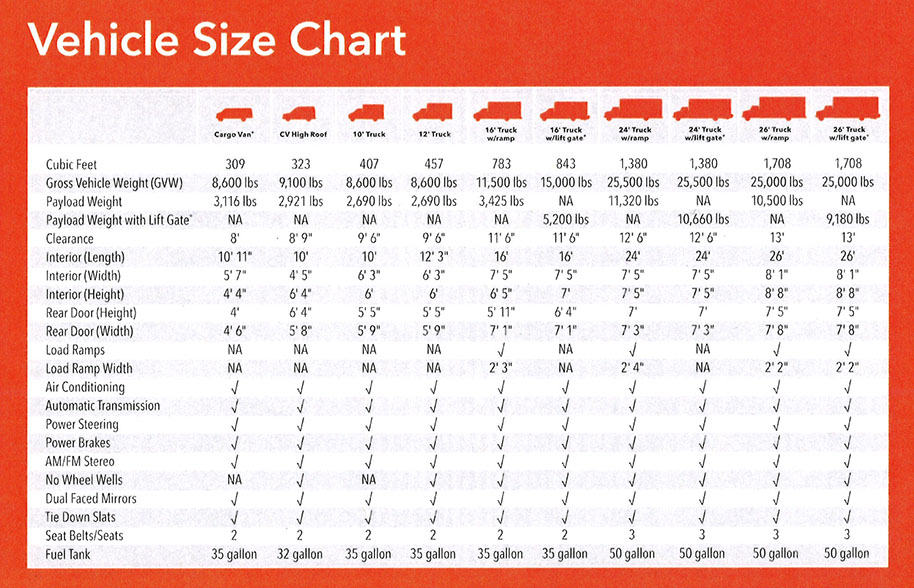 ---
PLEASE NOTE: Insurance is not included for either business or personal rentals.
The individual making the reservation must be the person picking up the vehicle. 
Rates include unlimited miles per day.


Vehicles rented for one day, on a Tuesday or Wednesday, will incur an additional $5 day-of-week charge to be added to the Time & Mileage charge and will not be listed separately on the rental document.


A one-way rentals are charged at a flat rate of $77.00 per day.


Renters are required to meet the standard rental requirements in effect at the time of rental. Rates are applicable in the United States at all participating Budget locations for renters with a minimum age of 21. Renters under the age of 25 may be subject to additional daily charges and may be restricted on certain specialty vehicles.


The renter is responsible for purchasing insurance for vehicles rented for business, personal, or leisure use. Personal exposure may be covered by the renter's personal vehicle insurance, and/or by certain personal credit card companies. It is recommended that the renter check business and personal insurance coverage and/or their personal credit cards companies before renting.


Rentals may be subject to city surcharges that can range from $5.00 to $27.00 per day.


---
UNIVERSITY'S RESPONSIBILITY FOR RENTAL LIABILITY INSURANCE:
The University of Miami is not responsible for car or truck rental liability insurance on personal-use rentals. The renter is responsible for purchasing rental insurance when renting for personal use. For business-use rentals, please contact UM Risk Management at (305) 284-3163 for more information.


---
REPORTING AN ACCIDENT:
Any employee involved in an accident, while driving a vehicle rented for University business, must immediately report the accident to the rental agency as well as UM Risk Management at (305) 284-3163. The accident must be reported regardless of who is at fault.