Make all reservations using the Budget Discount Code: BCD# S011142.
---
CAR RENTAL RATES

Budget Car Reservations Online: Budget Car Rental Weblink
Budget Reservations by Phone: 1-866-380-8239

Updated Car Rental rates will be posted at a later time.
---
TRUCK RENTAL RATES

Budget Truck Reservations Online: Budget Truck Rental Weblink

Visit website for most up-to-date rates and availability.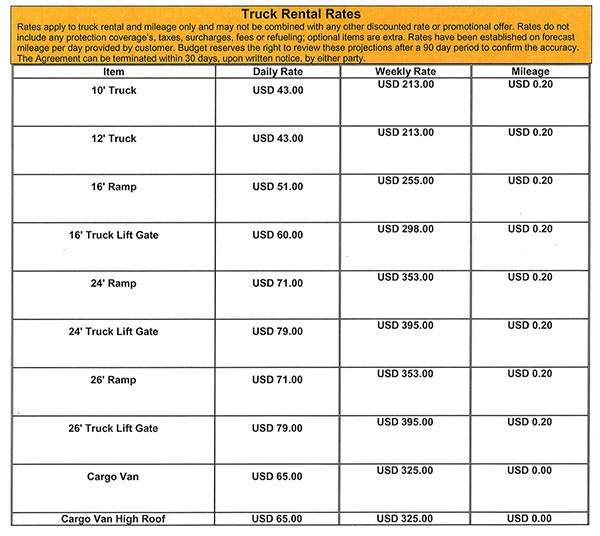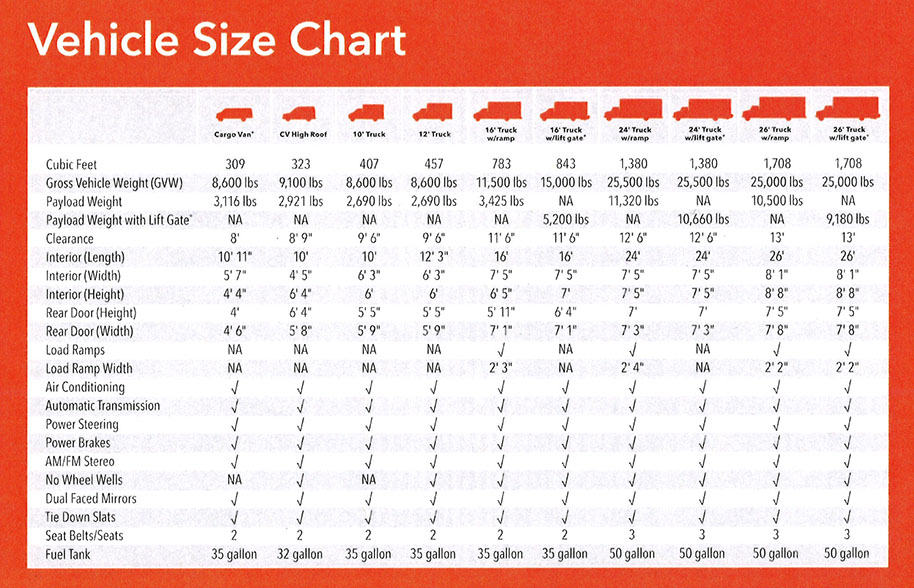 ---
PLEASE NOTE: Insurance is not included for either business or personal rentals.
The special rates offered by Budget are available only for University of Miami employees (Administration, Faculty, and Staff). All rented vehicles must be picked up by a University of Miami employee with a valid University-issued ID. ID must be shown at the time of pickup, or rate will not be honored. The individual making the reservation must be the person picking up the vehicle. Spouses, other relatives or persons who are not University employees will not be allowed to pick up a vehicle.
The minimum rental charge is one day. Weekly Rates are for rentals of 7 days in length. Monthly Rates for rentals of 28 days in length. After 28 days, each rental agreement must be "closed" (the customer must return to Budget) and a new agreement written for the next rental period.
The renter is responsible for purchasing insurance for vehicles rented for business, personal, or leisure use. Personal exposure may be covered by the renter's personal vehicle insurance, and/or by certain personal credit card companies. It is recommended that the renter check business and personal insurance coverage and/or their personal credit cards companies before renting.


Mileage for one-way rentals are charged at the standard mileage rate at the time of rental.


In-State and Out-of-State rentals returned to the same rental location include 200 miles per day. Excess mileage will be charged at the standard rate at the time of rental.
---
UNIVERSITY'S RESPONSIBILITY FOR RENTAL LIABILITY INSURANCE:
The University is not responsible for car or truck rental liability insurance on personal-use rentals. The renter is responsible for purchasing rental insurance when renting for personal use. For business-use rentals, please contact UM Risk Management at (305) 284-3163 for more information.
---
REPORTING AN ACCIDENT:
Any employee involved in an accident, while driving a vehicle rented for University business, must immediately report the accident to the rental agency as well as UM Risk Management at (305) 284-3163. The accident must be reported regardless of who is at fault.