While the University of Miami does not receive discounts on airline tickets, we do participate in the Travel Rewards programs for American Airlines and Delta Airlines! These programs allow you to lower your business travel costs by earning points through your own personal rewards program, and by including the University's rewards number, the University also benefits. 
Everyone wins!
---
AMERICAN AIRLINES:

Next time you book air travel via AmericanAirlines.com, please make sure to enter the University of Miami Business Extra Account #521868 in the box as shown below. Any of our authorized Travel Agencies are also able to append the Business Extra Account number to any reservation you make with them. Points awarded to the University are earned in addition to points awarded to the individual traveler's American Advantage membership.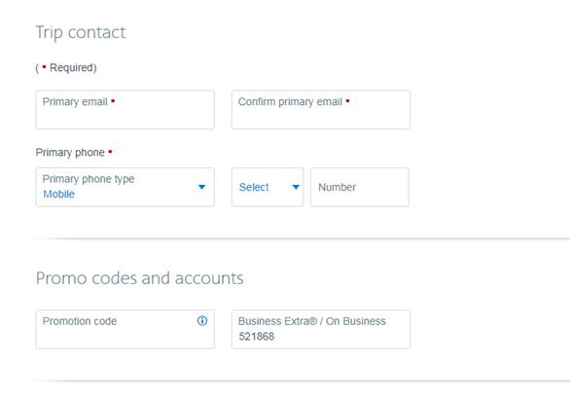 ---
DELTA AIRLINES:

Next time you book your airline ticket with Delta, Air France, KLM Royal Dutch Airlines, Alitalia, or any of Delta's participating code-share partner airlines, enter the University of Miami's SkyBonus account #US590624458 in the box as shown below.