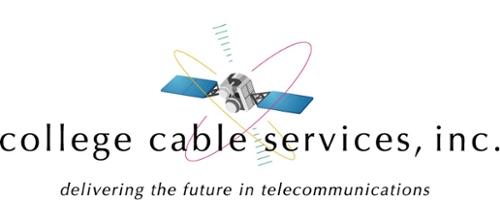 Dear Resident,
College Cable Services is the cable TV provider for the University of Miami. We are excited to offer the University with 161 channels, including 124 high definition channels and 37 digital channels.
Included in the lineup are a variety of entertainment channels, sports channels, local channels, and other options designed to appeal to a diverse spectrum of interest. You can see the complete lineup on Ch. 3.0 Teleguide. Also, check out Ch. 5.0 for post regarding the cable system and from the University.
College Cable is pleased to announce the conversion of the channel distribution system from analog, to a fully digital distribution network at the University.  The conversion provides a clearer signal, with minimal loss of clarity as it travels across campus.   Most televisions manufactured within the past 5 years will have a digital tuner (QAM). Your television must have a QAM tuner built in to receive the HD and digital channels.  Nationwide all on air channels were converted to digital in 2009. If your TV does not have a digital QAM tuner, you will need a converter box.
Remember all channels are available in high definition, except 37 digital channels and they will appear less sharp compared to the high definition channels. There is nothing wrong with the signal or your TV, but you will notice a difference between the high definition and 37 digital channels.
In order to receive the cable channels you will need to program the channels on your HD television.  Instructions for programming channels can be found in the owner's manual for your television. Below are a few simple steps to get you started:
Connect cable cord to outlet in wall and into back of television
In the menu of television, go to setup, switch from Air to CATV
Scan for channels: Digital
a diagram for connecting cable wire to TV and outlet http://collegecable.com/PDF/collegecable_quickguide_programming.pdf

For services and support, please contact the UMIT Service Desk at: 305-284-6565.